Check out our awesome 5-star reviews!
Morgan McCormick
2023-04-26
Great dental team! Up to date state of the art digital imaging to get perfect teeth. I had 2 crowns on my front teeth redone from 20 years ago. They were horrible! I had buck teeth overlapping crowns with a gold backing. The top was black along the gumline. NOW THANKS TO DR. REYNAN, my teeth look amazing and straight with no black gum-line. I can smile for the first time in in 20 years with confidence.
Mariantonieta Maldonado
2023-04-26
Siempre una atención maravillosa. Hoy me atendió Jackie, muy amable y buscando hacer lo mejor posible con mi sonrisa ☺️ gracias
Shaylyn Abramson
2023-04-24
Every experience we have had at this office has been an extremely positive one. Having anxiety surrounding dental work is hard but dr. buitrago is great at calming my fear and getting the work done. The staff is equally as kind and helpful! I would recommend this office to anyone looking for a peaceful dental experience.
I was nervous for my first visit.I find the staff to be very pleasant, gentle and comforting. Dr.B is excellent I am very satisfied with my dental work . Gemma R.
Came from out of town here for work had a crown emergency repair and was able to get in and Dr fixed it. Problem solved!! great place, highly recommended!
Gerald Coldros
2023-03-21
Dr.B and his staff is "first class". They are very thorough, and cleanliness is paramount. I recommend them to anyone seeking the very best dental care.
Adrienne Vitale
2023-03-10
Jacky is very professional and took the time to explain everything she was doing during the process of my cleaning. She has a very calming effect as I am a nervous person. So happy Jacky is a new addition to Dr. B's staff. I definitely recommend and will request her for my next visit.
Elizabeth Huynh
2023-02-24
I would highly recommend this office to meet your dental needs. Dr. Buitrago and staff do great work. Everyone is very easy-going, friendly, and professional. It's always a positive experience coming here.
The best dentist and staff is very attentive and friendly.
Highly Trained and Professional
Dr. Buitrago is a highly trained dentist – prosthodontist dedicated to providing the absolute best care to each of our patients.
Leading Edge Dental Technology
Our practice is equipped with the latest dental technologies allowing us to confidently provide you with unmatched dental care.
The 5-Star Experience
We pride ourselves in providing you with the best dental care in a caring and loving environment. 
TAKE ADVATAGE OF OUR LIMITED TIME OFFERS
Dental Implant - From $999
 Request your FREE consultation. (implant only)
All-On-4 Dental Implants - Free Consultation
Restore your smile & oral functionality w/ all on 4 treatment.
New Patient Welcome Package - Only $79!
Exam, x-rays, & cleaning (restrictions apply) – Regular price $120- Valid until Sept 30th.

Professional Teeth Whitening - Only $399
Brighten your smile by up to 10-shades!
Veneers Smile Design (up to 20 units) - Only $9999
Revitalize your smile with a smile design treatment.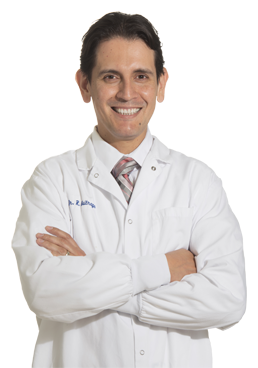 Dr. Renan Buitrago
D.D.S., Prosthodontist
Meet Dr. Renan Buitrago, D.D.S. Prosthodontist
Dr. Buitrago, Dr. B, is a New York Prosthodontist, with a double dental degree and numerous continuing education credentials.
Dr. B received his first dental degree in the year 2000, from the Pontificia Universidad Javeriana, in Bogota – Colombia. Shortly after, he moved to New York City and completed a one-year program of advanced studies in Prosthodontics and Dental implants at NYU, New York University – College of Dentistry in 2005.
Aesthetic Dentistry
Implant Dentistry
Restorative Dentistry
General Dentistry
REQUEST YOUR APPOINTMENT TODAY!
Advanced Dentistry – Emergency Dental Care in Coral Springs
If you are facing any teeth problems that affect the way how you appear, a cosmetic dentist can help you. A cosmetic dentist helps in dealing with discolored, stained and damaged teeth with cosmetic dentistry procedures to bring back a healthy and a beautiful smile on your face. A dentist in Coral Springs differ from a cosmetic dentist in the sense that a general dentist works to improve overall oral health with preventive and curative aims while a cosmetic dentist works to improve the appearance of the teeth bay cleaning, whitening or re-aligning them. Some common procedures done by a cosmetic dentist are teeth whitening, dental veneers, bonding, dental implants, etc. If you are looking for a cosmetic dentist or a general dentist in Coral Springs, you can contact Advanced Dentistry of Coral Springs.
A medical emergency may arise at any time and if it related to your oral health, you need to contact an emergency dentist at the earliest. Many dentists in Coral Springs keep timings for emergency situations. Some situations that may require emergency dental care in Coral Springs are knocked out tooth, loose tooth, fractured or cracked tooth and injury to mouth such as abrasion, laceration or incision. You must never compromise with emergency dental care needs as these may become big issues later. Advanced Dentistry of Coral Springs has the team of best emergency dentists in Coral Springs, who are well experienced to deal with any type of medical emergency with complete knowledge and all required equipment.
If you need any dental aid and are looking for a professional general dentist in Coral Springs, Advanced Dentistry of Coral Springs has an expert of general dentists, who will help in diagnose your problem, provide treatment to it and provide aftercare to it so that your oral health stays at its best. Not only this, but we also have specialists, who work to help patients with teeth problems. Particularly known as a orthodontist, he specializes in teeth straightening and aligning. An orthodontist mainly treats overbites, open bites, underbites and related problems. A different professional, a prosthodontist works with dental replacements like dental implants and dentures. The main difference between the two is that an orthodontist deals with real teeth straightening and a prosthodontist is generally concerned with teeth replacement using implants. Advanced Dentistry of Coral Springs has the best team of prosthodontist in Coral Springs. Contact us today to get the best oral services.
What Is A Prosthodontist?
Prosthodontics is one of nine dental specialties recognized by the American Dental Associations (ADA) and is the area of dentistry that focuses on dental prosthetics. A prosthodontist has three years of extended training in several areas of restorative dentistry, including dental implants, crowns, bridges, complete dentures, partial dentures, esthetics, occlusion, and facial and dental birth developmental defects. Our orthodontist are also trained in the technical and technological aspects of laboratory fabrication of complex dental prosthetics and complex restoration of dental and facial esthetics.