Check out our awesome 5-star reviews!
Due to my heart condition, I took a break from the dentistry world. However, one of my teeth decided to act ugly, so my doctor, Dr. Israel Penate sent me to see Dr. B. When I tell you that as soon as I walked into the office and met the staff and Dr. B ALL of my fears disappeared… it was like magic! Professional, Professional! Professional! For the first time in a long time, I am excited to get my mouth back to where it is attractive and healthy. Are you afraid of visits to the dentist? Well, make it a point to check out Advanced Dentistry in Coral Springs. 💯 Velma Nelson
Elizabeeth Harrigan
2023-09-08
It was very nuce, i havent been for a couple of years but they still remembered me. which is cool. they're also really nice at the front desk, would recommend.
I've been having difficulty finding a new dental office after having a bad experience two years ago. The first time I walked in to Dr. B's office, I knew this would be my dental family! As soon as I spoke with Margid her energy was warm and welcoming and helped me feel at ease. Dr. B and his team are trustworthy and exceptional at what they do. Happy to share this photo we took during my visit. Thank you so much.
Miss Jacky Rivera, is always good to me whenever I go over there , and she knows what she is doing, thank you so much❣️
Luz Marina Parra
2023-08-30
My experience was very good I felt comfortable, and wood recommended it.
Jackie was awesome. Highly knowledgeable. She did a great job cleaning my teeth without any pain or soreness afterwards.
AMAZING EXPERIENCE!! Beatriz is a pleasure to deal with and Jacky is an absolute professional and very good at what she does.
Barisha Cranstoun
2023-07-13
BEST DENTIST EVER! I was really skeptical about choosing dentists because I don't use insurance, and was so delighted to get such a welcoming experience with Beatrize over the phone, she was so well versed and so ready to explain any of my concerns. And once o got there the entire staff was so pleasant and friendly. Jackie, my dental hygienist, was super informative and so honest with me about my dental health. She made sure I really understood what I needed vs the unnecessary uncharges that I feared being approached with. And Doctor B was great at explaining my overall health and described in great detail the best options for my current dental health. Overall super satisfied with my dental experience and I think I've found a home in them for sure ! If you were looking for a sign to go with Advanced Dentistry, this is it!
Dr Renan Buitrago is the only dentist I have ever recommended 100%. He is tops on his field, meticulous in the exams and perfect in execution, gentle and friendly. He is an artist in his profession. I have total confidence that my teeth will last me a lifetime under his expert care. Thank you I am so relieved to have found him. He is fixing everything. Jacky Rivera, Hygienist Decades of experience, Deeply educated in her field, passionate about her profession, thorough and painless in her work. Also smart, relaxing to be with and quick yet thorough. She not only cleaned and polished my teeth till they shone, she explained the tooth strengthening virtues of Fluoride and suggested a night guard for my teeth as I grind them. Can I say the visit was actually fun she totally took stress out of the picture. Every 4 months, yes please!
Have been going to the dentist for 3 years now and Dr. Renan is awesome. I didn't like to go to dentist but Dr. Renae makes you feel real comfortable and explains everything in detail what he's going to do I didn't feel a thing.
Highly Trained and Professional
Dr. Buitrago is a highly trained dentist – prosthodontist dedicated to providing the absolute best care to each of our patients.
Leading Edge Dental Technology
Our practice is equipped with the latest dental technologies allowing us to confidently provide you with unmatched dental care.
The 5-Star Experience
We pride ourselves in providing you with the best dental care in a caring and loving environment. 
TAKE ADVATAGE OF OUR LIMITED TIME OFFERS
Dental Implant - From $999
 Request your FREE consultation. (implant only)
All-On-4 Dental Implants - Free Consultation
Restore your smile & oral functionality w/ all on 4 treatment.
New Patient Welcome Package - Only $79!
Exam, x-rays, & cleaning (restrictions apply) – Regular price $120- Valid until Sept 30th.

Professional Teeth Whitening - Only $399
Brighten your smile by up to 10-shades!
Veneers Smile Design (up to 20 units) - Only $9999
Revitalize your smile with a smile design treatment.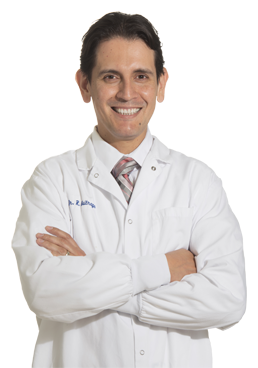 Dr. Renan Buitrago
D.D.S., Prosthodontist
Meet Dr. Renan Buitrago, D.D.S. Prosthodontist
Dr. Buitrago, Dr. B, is a New York Prosthodontist, with a double dental degree and numerous continuing education credentials.
Dr. B received his first dental degree in the year 2000, from the Pontificia Universidad Javeriana, in Bogota – Colombia. Shortly after, he moved to New York City and completed a one-year program of advanced studies in Prosthodontics and Dental implants at NYU, New York University – College of Dentistry in 2005.
Aesthetic Dentistry
Implant Dentistry
Restorative Dentistry
General Dentistry
REQUEST YOUR APPOINTMENT TODAY!
Advanced Dentistry – Emergency Dental Care in Coral Springs
If you are facing any teeth problems that affect the way how you appear, a cosmetic dentist can help you. A cosmetic dentist helps in dealing with discolored, stained and damaged teeth with cosmetic dentistry procedures to bring back a healthy and a beautiful smile on your face. A dentist in Coral Springs differ from a cosmetic dentist in the sense that a general dentist works to improve overall oral health with preventive and curative aims while a cosmetic dentist works to improve the appearance of the teeth bay cleaning, whitening or re-aligning them. Some common procedures done by a cosmetic dentist are teeth whitening, dental veneers, bonding, dental implants, etc. If you are looking for a cosmetic dentist or a general dentist in Coral Springs, you can contact Advanced Dentistry of Coral Springs.
A medical emergency may arise at any time and if it related to your oral health, you need to contact an emergency dentist at the earliest. Many dentists in Coral Springs keep timings for emergency situations. Some situations that may require emergency dental care in Coral Springs are knocked out tooth, loose tooth, fractured or cracked tooth and injury to mouth such as abrasion, laceration or incision. You must never compromise with emergency dental care needs as these may become big issues later. Advanced Dentistry of Coral Springs has the team of best emergency dentists in Coral Springs, who are well experienced to deal with any type of medical emergency with complete knowledge and all required equipment.
If you need any dental aid and are looking for a professional general dentist in Coral Springs, Advanced Dentistry of Coral Springs has an expert of general dentists, who will help in diagnose your problem, provide treatment to it and provide aftercare to it so that your oral health stays at its best. Not only this, but we also have specialists, who work to help patients with teeth problems. Particularly known as a orthodontist, he specializes in teeth straightening and aligning. An orthodontist mainly treats overbites, open bites, underbites and related problems. A different professional, a prosthodontist works with dental replacements like dental implants and dentures. The main difference between the two is that an orthodontist deals with real teeth straightening and a prosthodontist is generally concerned with teeth replacement using implants. Advanced Dentistry of Coral Springs has the best team of prosthodontist in Coral Springs. Contact us today to get the best oral services.
What Is A Prosthodontist?
Prosthodontics is one of nine dental specialties recognized by the American Dental Associations (ADA) and is the area of dentistry that focuses on dental prosthetics. A prosthodontist has three years of extended training in several areas of restorative dentistry, including dental implants, crowns, bridges, complete dentures, partial dentures, esthetics, occlusion, and facial and dental birth developmental defects. Our orthodontist are also trained in the technical and technological aspects of laboratory fabrication of complex dental prosthetics and complex restoration of dental and facial esthetics.